Keep Your Hand In
After about a year of enthusiastic fiction writing, I quit. I was tapped out. I couldn't think of any new stories or flesh out the ones that I had. The ones that I had completed were still rough drafts. I couldn't see anyway to improve them. I became frustrated and didn't think I had it in me to be a writer, but I didn't quit writing.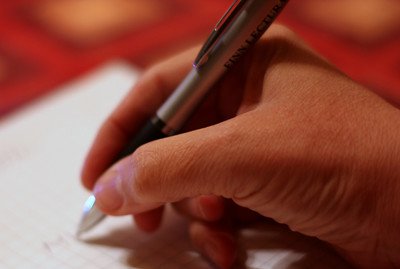 Before I started writing fiction, I was keeping a daily journal. When I gave on fiction, I stuck with the journal. Most of the entries were what I had done that day so it was more of a day book than a journal. I didn't have to invent anything although I would sometimes be challenged to remember what I had done in the morning if I wrote late at night after a desultory day. Sometimes, when I was just about ready to go to bed, the entries were just a few sentences just so I could say I never missed a day.
On other days, I could be more prolific. Some entries ran to 2000 words. I was even creative. After writing about the same event several times, I wanted to be able express it differently. It was fun to do when the mood struck. Every so often, a finely crafted sentence would emerge.
A year after I quit writing fiction, I went back to look at one of my stories. It was awful and I was thrilled. I could see so many ways to improve the writing that I hadn't seen before. I was also able to improve the plot. I changed a boring and cloyingly sweet ending to an edgier one. My creativity resources had been restored.
I can't say that I'm back to writing fiction on a regular basis again. My new found enthusiasm has worn off some and I've been sidetracked into writing history. I'm even putting an effort into restarting this blog. This will be my second post to it in as many weeks, the first one on writing.
If you have a major road block in your writing experience and feel like tossing the whole thing, try at least to keep you hand in by writing something on a regular basis. Keep it simple so you don't have any excuses not to do it. Just put words to paper or its digital equivalent no matter how trivial and you may be surprised what it does for you in the future.
Categories: Writing